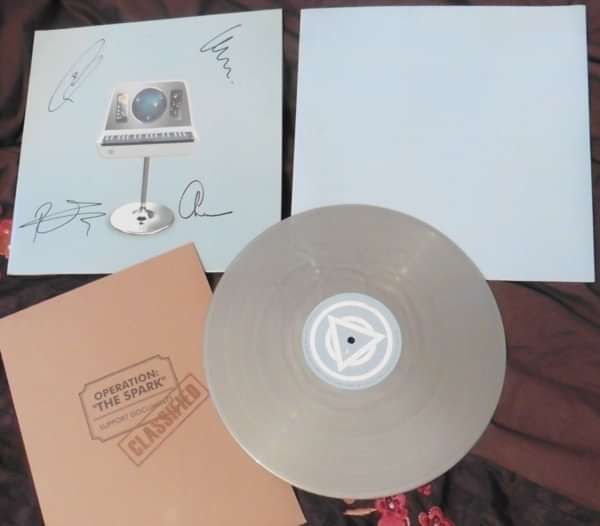 The Spark - Silver 12" Vinyl [Signed]
The brand new 5th studio album from Enter Shikari on "silver" colour vinyl. This is the 'retail' edition around the world, but we nabbed a few for the webstore. This version is only for first pressing and will not be repressed in this colourway. (also includes 12 page lyric document)
Comes hand signed by the band.
1) The Spark 2) The Sights 3) Live Outside 4) Take My Country Back 5) Airfield 6) Rabble Rouser 7) Shinrin-yoku 8) Undercover Agents 9) The Revolt Of The Atoms 10) An Ode To Lost Jigsaw Pieces (in two movements) 11) The Embers