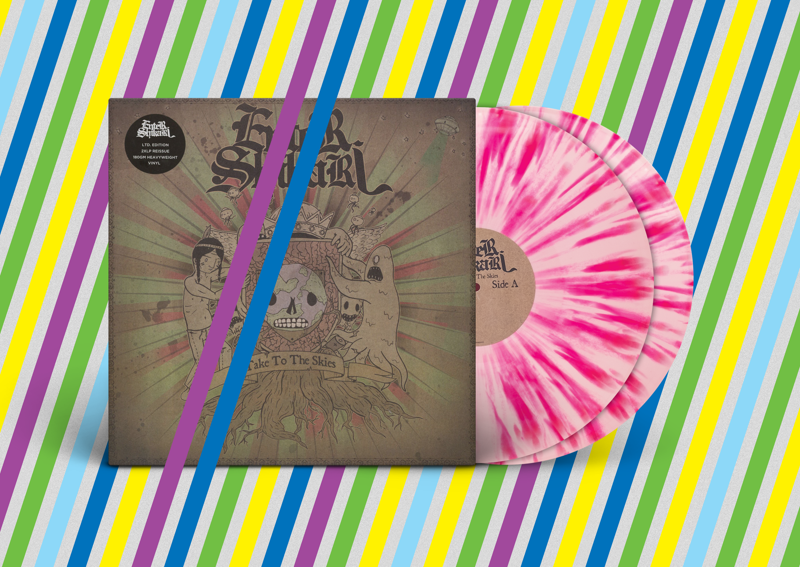 Take To The Skies - 2x Pink w/ Berry Spatter LP - 7th Pressing
Brand new pressing for summer 2020.
This product is on pre-order and will be released Aug 14
New colourway of the debut album.
People still seem to be paying silly money on eBay for this album on vinyl whenever it goes out of print, so we have to keep pressing it until that stops.
This one is 2 x pink vinyl slabs with a heavy berry splatter.
Limited to 1000 copies worldwide.

Tracklisting
1. Stand Your Ground; This is Ancient Land
2. Enter Shikari
3. Mothership
4. Anything Can Happen In The Next Half Hour
5. (interlude)
6. Labyrinth
7. No Sssweat
8. Today Won't Go Down In History
9. (interlude)
10. Return To Energizer
11. (interlude)
12. Sorry You're Not A Winner
13. (interlude)
14. Jonny Sniper
15. Adieu
16. OK Time For Plan B
17. (interlude)

Unfortunately we have had to temporarily increase postage prices slightly due to Covid-19 surcharges placed upon us by Royal Mail.
We're sorry to have to do this, and hopefully we can reduce postage prices back to normal as soon as possible.
Thanks.