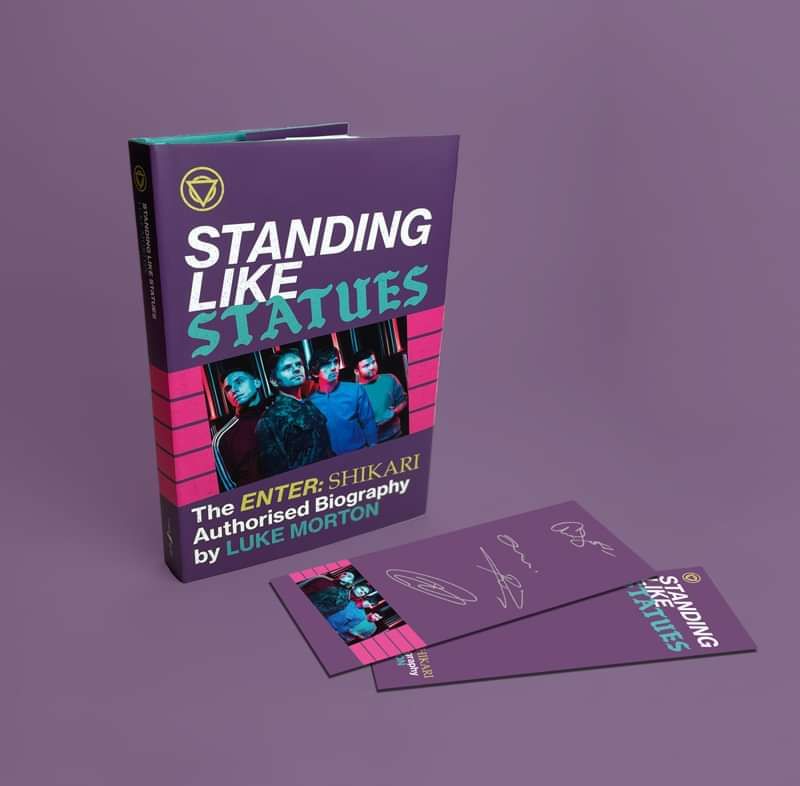 Standing Like Statues: The Enter Shikari Authorised Biography + Signed Bookmark
Comes w/ limited edition signed bookmark by all band members
Written by Luke Morton, Standing Like Statues tells the Enter Shikari story through a series of comprehensive interviews with all members of the band and the team that surrounds them.
This 312 page hardback edition is printed in full colour with accompanying dust jacket and a huge selection of unseen photographs.
Comes with hand signed bookmark, limited to the first 1500 orders.
This item is exempt from Future Historians discount.