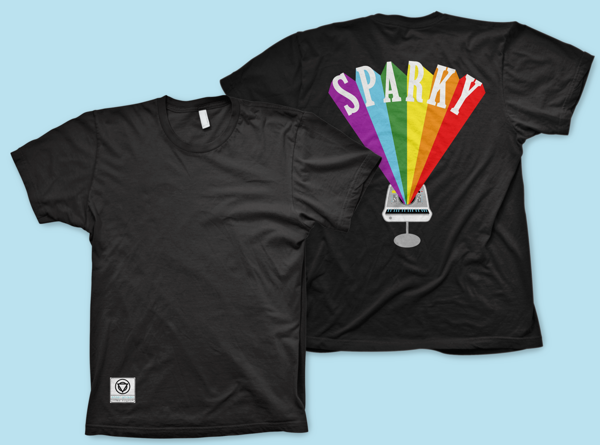 Sparky Rising T-Shirt
To celebrate the one year birthday of everyone's favourite Sparky, alongside the new special 'The Spark - Lyrics & Exegesis of Rou Reynolds', a companion paperback book to 2017's 'Dear Future Historians' hardback and a lovely pin badge too - we're launching this limited edition shirt for preorder.
An eight colour vibrant screenprint on the BACK w/ metallic ink Sparky. + a sew on tag on front.