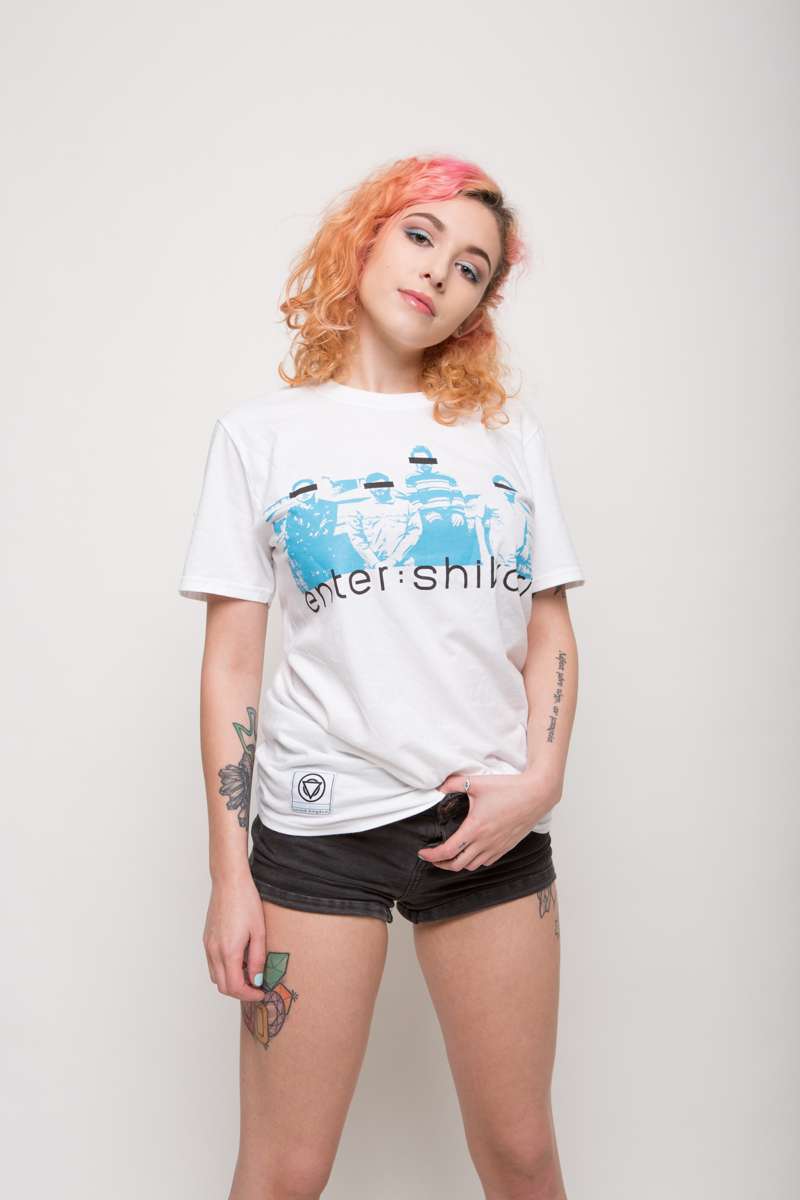 Photo UK/EU 2017 Tour T-Shirt
two colour front & back print on white unisex shirt.
front - The Spark 'redacted' band photo w/ name logo and sew-on Enter Shikari tag.
back - UK & Europe Winter 2017 tour dates.

FYI : due to their nature, tour shirts are only available on tour and for initial web store offering. once this batch is gone, they're gone forever.