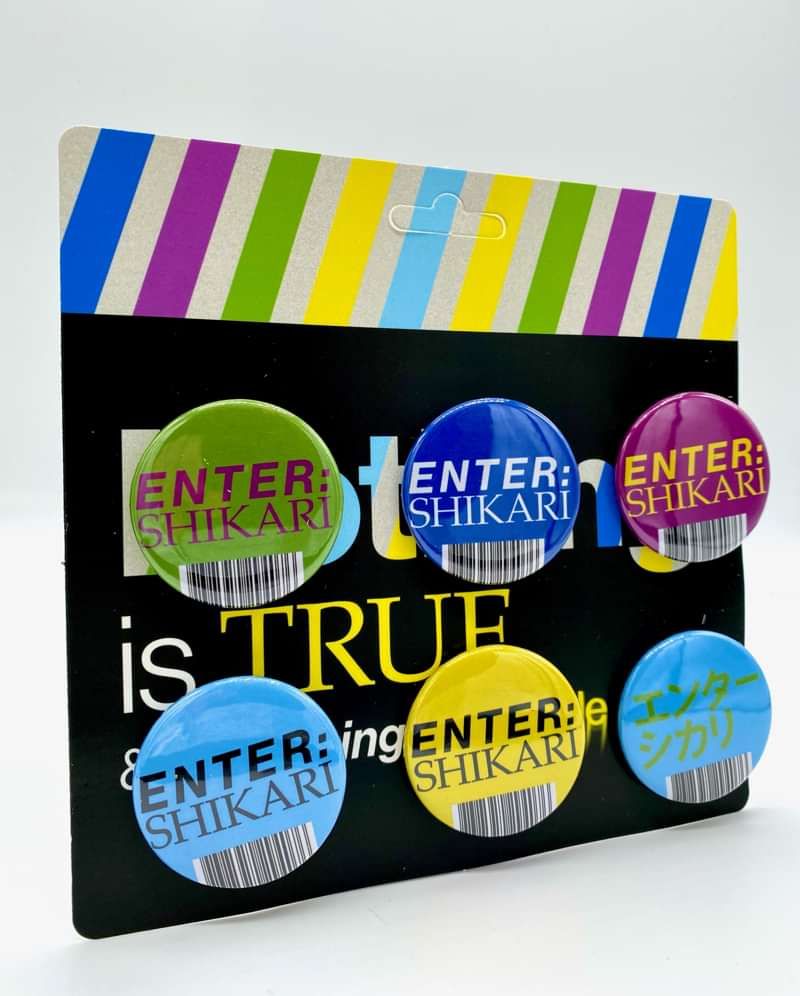 Nothing Is True... 6 x 38mm Button Badge Pack
A new design for the "Nothing Is True..." Autumn/ Winter 2020/21 range.
Limited Edition run of 5 x 'Nothing Is True...' cover stickers, plus 1 x Japanese logo version, as 38mm button badges mounted on a backing card.
Unfortunately we have had to temporarily increase postage prices due to Covid-19 surcharges placed upon us by Royal Mail.
We're sorry to have to do this, and hopefully we can reduce postage prices back to normal as soon as possible.
Thanks.