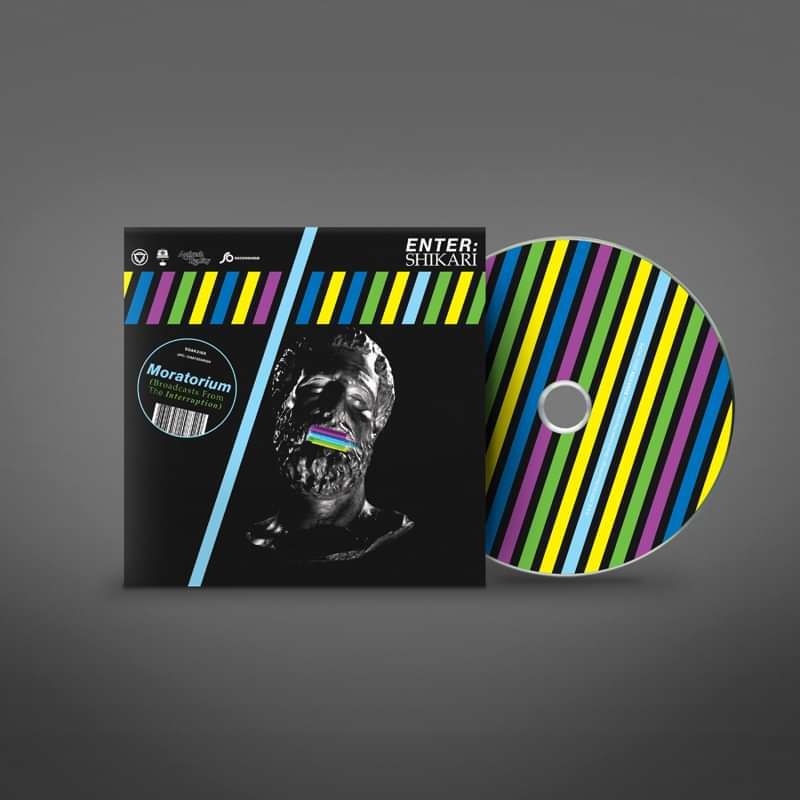 Moratorium (Broadcasts From The Interruption) CD
Limited to just 1000 copies.
'Broadcasts From The Interruption' was the umbrella moniker for the various home studio sessions and acoustic performances Enter Shikari recorded and released on YouTube and elsewhere throughout 2020 / early 2021. The band chose the best & most interesting from the large available selection of performances along with special performances for 2000 Trees and Five 4 Five's online festivals - and these have now been remixed by Rou Reynolds, mastered and compiled for worldwide consumption; which also includes two special solo acoustic performances recorded by Reynolds especially for the release, which see him accompanied be Bulgaria's Sofia Session Orchestra.
1000 copies worldwide.
Full colour deluxe double-white reverse board digipak sleeve w/ inner wallet.
All formats of Moratorium are limited to these quantities only and will not be repressed.
{ The Dreamer's Hotel } (Acoustic)

Rat Race (At home)

Stop the Clocks (Acoustic - At home)

Crossing The Rubicon (At home)

Live Outside (Acoustic - At home)

Heroes (Acoustic)

THE GREAT UNKNOWN (At home)

satellites* * (At home)

Stop the Clocks (At home)

T.I.N.A. (Acoustic - At home)

Torn Apart (Acoustic - At home)

Warm Smiles Do Not Make You Welcome Here (At home)

Live Outside (Solo electric - Live from the woods)

the pressure's on. (Solo electric - Live from the woods)

Anaesthetist (At home)

{ The Dreamer's Hotel } (At home)