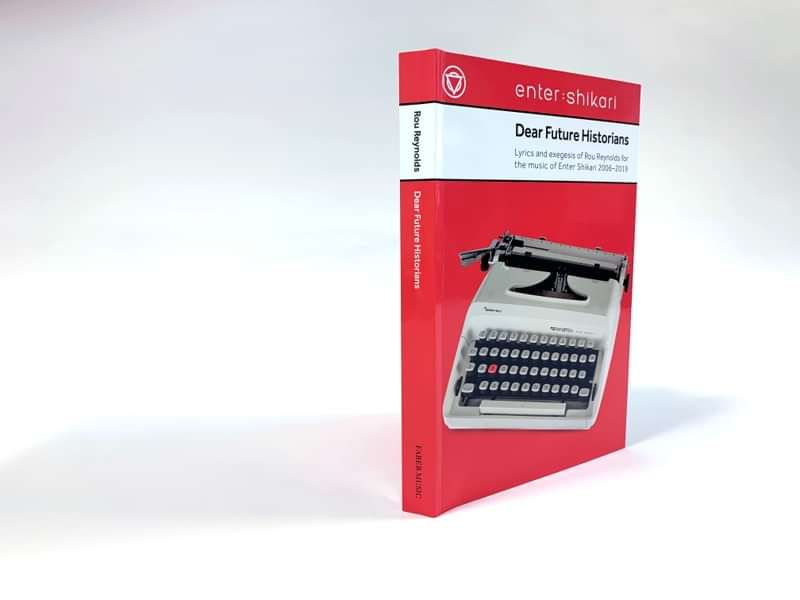 Dear Future Historians: Lyrics and Exegesis of Rou Reynolds for the music of Enter Shikari 2006-2019
This product is on pre-order and will be released Jul 16
Dear Future Historians: Lyrics and exegesis of Rou Reynolds for the music of Enter Shikari 2006-2019 is a deluxe paperback version of the now-out-of-print-and-much-sought-after original Dear Future Historians and its equal The Spark, compiled into a new 11"x7", 272 page, heavyweight book. with more tracks, more essays and more photos / artwork. All in glossy full colour. Published via our friends at Faber Music.
Due to the weight of this book, plus ensuring we can package it up and ship it safely, it's a little more expensive to ship than usual and than we'd like; but unfortunately that is what we're being charged. To be honest we'd really only recommend this to UK customers as overseas postage is prohibitive. If you're overseas, you're probably better looking at other retailers who will ship abroad.
Unfortunately we have had to temporarily increase postage prices due to Covid-19 surcharges placed upon us by Royal Mail.
We're sorry to have to do this, and hopefully we can reduce postage prices back to normal as soon as possible.
Thanks.