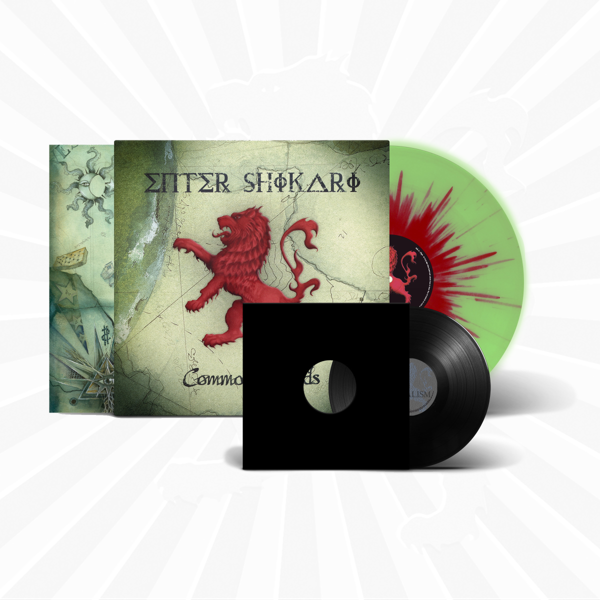 Common Dreads LP - 2nd Pressing - Glow In The Dark Green w/ Red Splatter + Tribalism/Thumper 7"
This product is on pre-order and will be released Nov 15
Finally repressed on vinyl, which has been sold out on the format since 2009, after only 1000 copies were produced originally.
This is the deluxe D2C version on green glow-in-the-dark vinyl with red splatter; and comes with a fold out 12"x24" insert AND a bonus double A-side 7" of Tribalism / Thumper, never before pressed on vinyl and only available housed in this special edition of Common Dreads.
This colourway is limited to 1500 copies worldwide, 750 from www.entershikari.com and 750 from www.store.rhino.co.uk
STRICTLY LIMITED TO ONE COPY PER PERSON.
Side One
1. Common Dreads
2. Solidarity
3. Step Up
4. Juggernauts
5. Wall
6. Zzzonked
7. Havoc A
8. No Sleep Tonight
Side Two
1. Gap in the Fence
2. Havoc B
3. Antwerpen
4. The Jester
5. Halcyon
6. Hectic
7. Fanfare for the Conscious Man
7" Single
A. Tribalism
B. Thumper