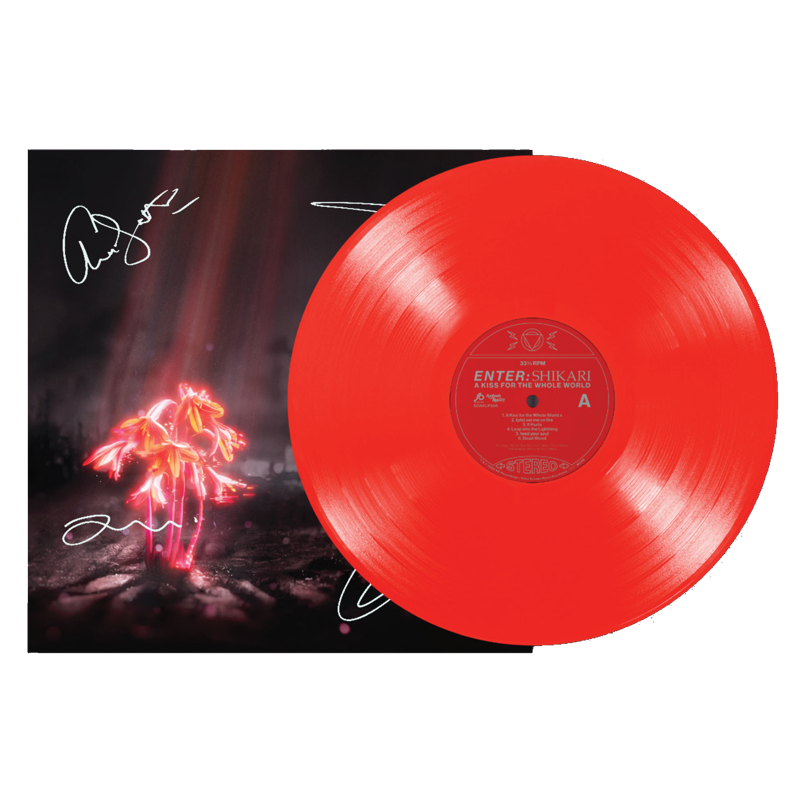 A Kiss For The Whole World - 12" Vinyl - Sunset - SIGNED
Limited to 2500 copies.
HAND SIGNED BY ALL MEMBERS OF ENTER SHIKARI.
A Kiss for the Whole World x

(pls) set me on fire

It Hurts

Leap into the Lightning

feed yøur søul

Dead Wood

Jailbreak

Bloodshot

Bloodshot (Coda)

goldfĭsh ~

Giant Pacific Octopus (i don't know you anymore)

giant pacific octopus swirling off into infinity…

Vinyl visuals are digital mock-ups and physical colours and patterns may differ slightly due to manufacturing process.