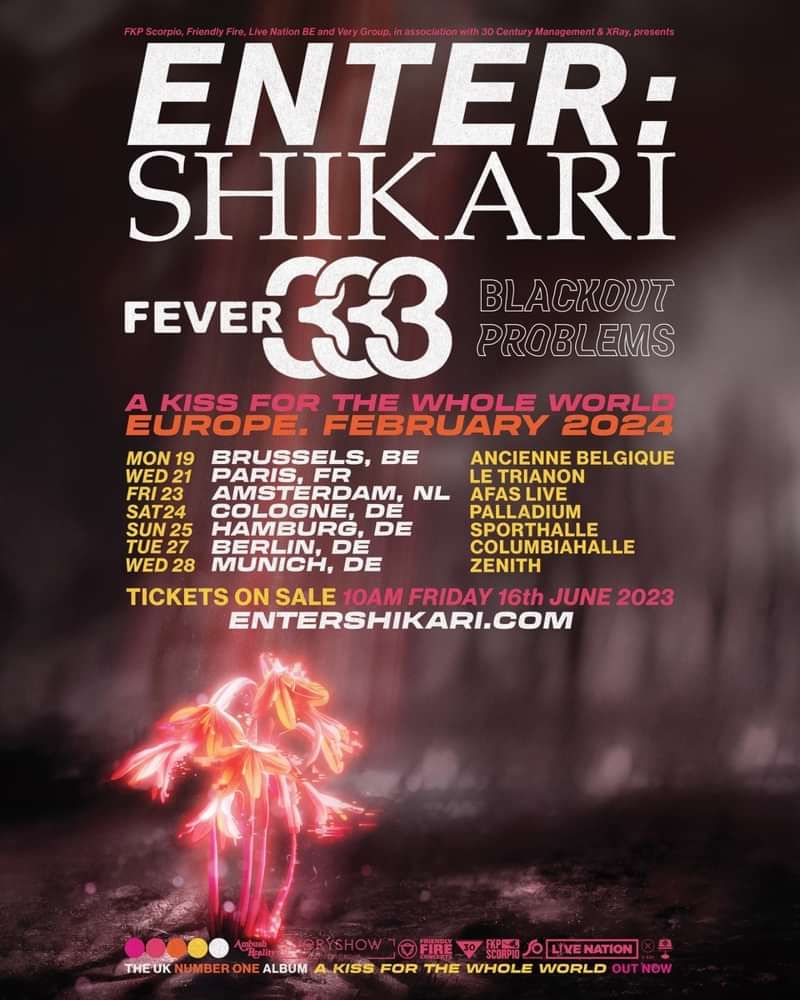 Enter Shikari
+ Fever333 + Blackout Problems
Please
log in
to view ticket options
Special Guests for all shows is California's FEVER 333 and Munich, Germany's BLACKOUT PROBLEMS.
Tickets are on sale from Friday 16th June 2023, 10AM.
Line Up
With eyes wide shut we focus on the good things. Blackout Problems take their lyrics seriously and commit themselves with love and passion to music. Especially important is a dynamic live show, compared to a cake thrown in the audience's face, shaking them up and sweatening the night with one or more acoustic performances. Blackout Problems don't want to be the only ones, who are covered in sweat after the show.