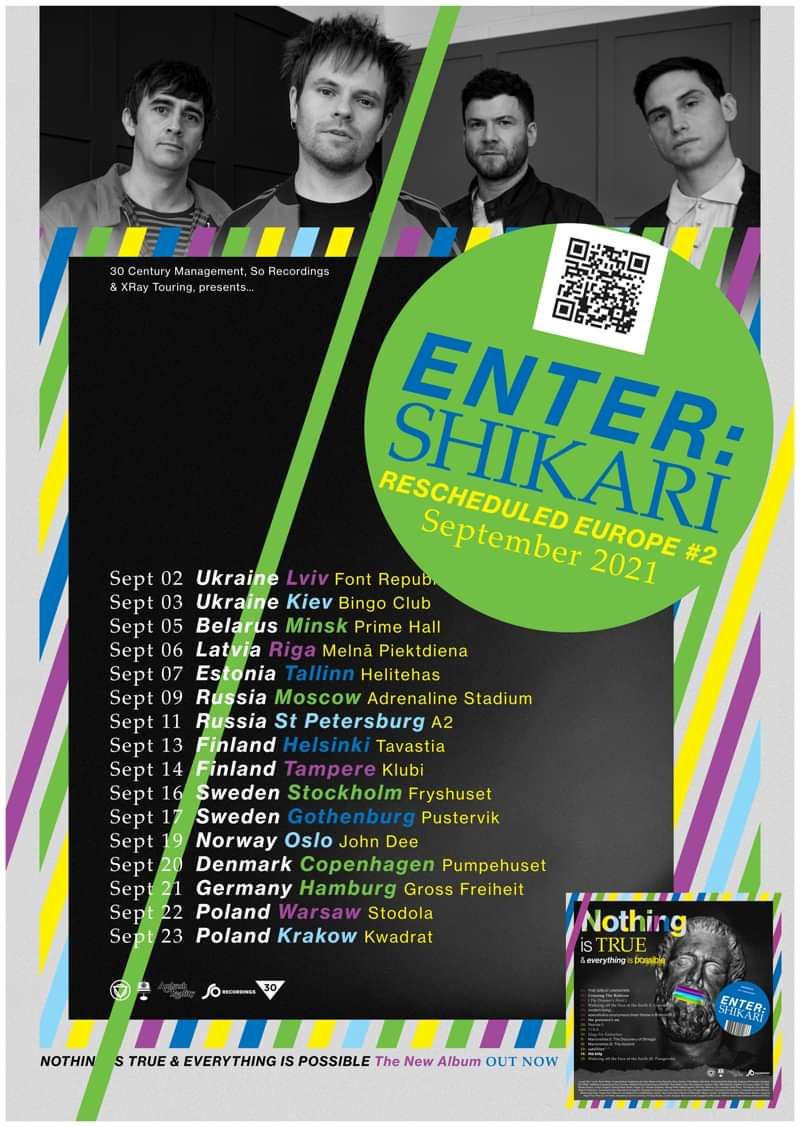 Enter Shikari
800 ₴
Entry Requirements: No age restictions
Buy Tickets
"Nothing Is True & Everything Is Possible" Tour
RESCHEDULED DATE - ALL TICKETS REMAIN VALID.
*"We're gutted to have to reschedule all our shows to 2021. This means we won't be stepping on a stage in 2020 whatsoever. This is agonising – I'm already climbing the walls and we're only half way through! I suppose it just means more time to work on these shows and make them extra special for when they finally come along.
Thank you to everyone who's bought a ticket, the response has been amazing even with everything going on, but obviously right now the main priority is everybody's wellbeing.
Wishing everyone health and happiness."* – Rou Reynolds
Any questions, contact info@entershikari.com