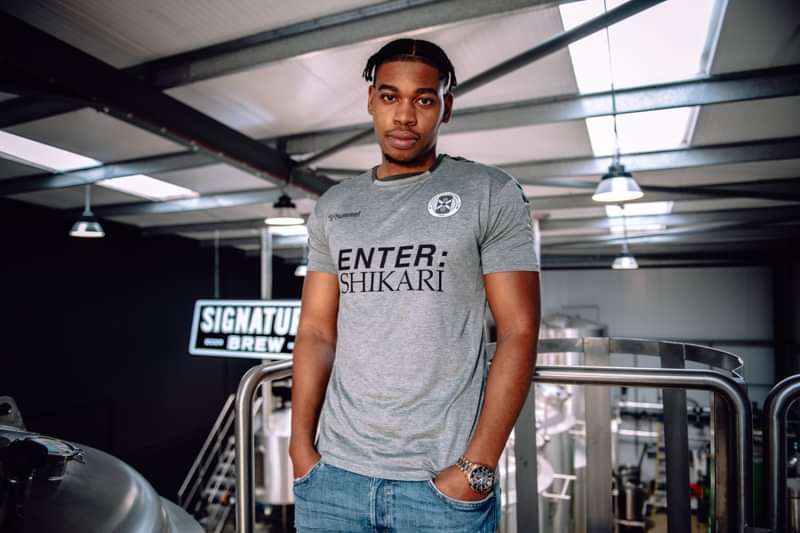 St Albans City FC x Enter Shikari - Adult Third Shirt 2020-22
Available in unisex sizes.
Introducing the new 2020-21 away shirt, now the 2021-22 third shirt for St Albans City FC, manufactured by hummel and sponsored by Enter Shikari.
Fashioned from performance enhancing fabrics, the jersey feels as light as a feather and provides maximum ventilation. A classic colourway combines with cool styling to guarantee you get the attention on and off the field. Iconic chevrons run across the shoulders with hummel® Bumblebee® and Enter Shikari logo's along with the St Albans City FC crest adorn the chest.
Performance enhancing fabric

Lightweight

Maximum ventilation

Classic colourway

Iconic chevrons

If your Unisex size is out of stock when you visit, please check back again as we're restocking regularly.
SHOULD YOU WISH TO ORDER IN YOUTH SIZES OR OTHER LADIES SIZES NOT IN STOCK ON OUR STORE, PLEASE GO HERE
Click here to see the size chart.
Please note: US sizes are a size smaller than listed.
ie. A large listed here is a US Medium, and so on.
This product is not eligible for Future Historians discount.
Unfortunately we have had to temporarily increase postage prices slightly due to Covid-19 surcharges placed upon us by Royal Mail.
We're sorry to have to do this, and hopefully we can reduce postage prices back to normal as soon as possible.
Thanks.