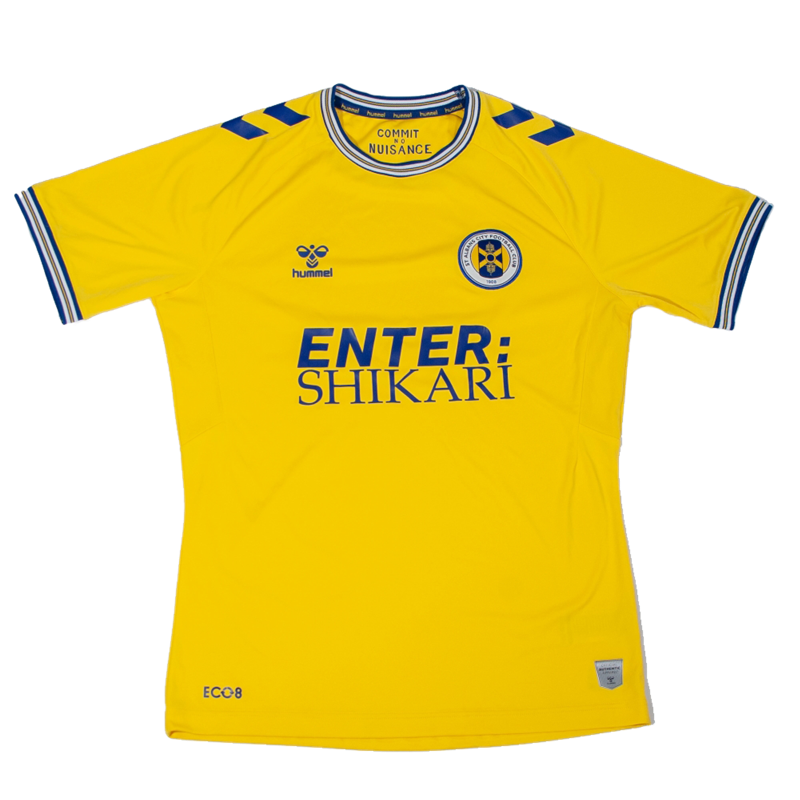 St Albans City FC x Enter Shikari - Adult Home Shirt 2023-25
Available in unisex sizes.
Introducing the new 2023-25 home shirt for St Albans City FC, custom manufactured by hummel and sponsored by Enter Shikari.
The Saints' 23/25 Home Kit Shirt goes classic to wave in a new era at St Albans City Football Club, with a simplistic base pairing expertly with bespoke tipping bearing the colours of our city.
Featuring ECO8 technology, each shirt is manufactured from high-performing polyester produced from up to eight recycled plastic bottles.
The shirt's panelling, under the arms and down the sides, promote breathability to enable high-level performance, while the polyester created using hummel's ECO8 technology gives the kit a rich, silk-like feel.
Available in unisex style.
SHOULD YOU WISH TO ORDER IN YOUTH SIZES, PLEASE HEAD HERE
Click here to see the size chart.
Please note: US sizes are a size smaller than listed.
ie. A large listed here is a US Medium, and so on.
This product is not eligible for Future Historians discount.