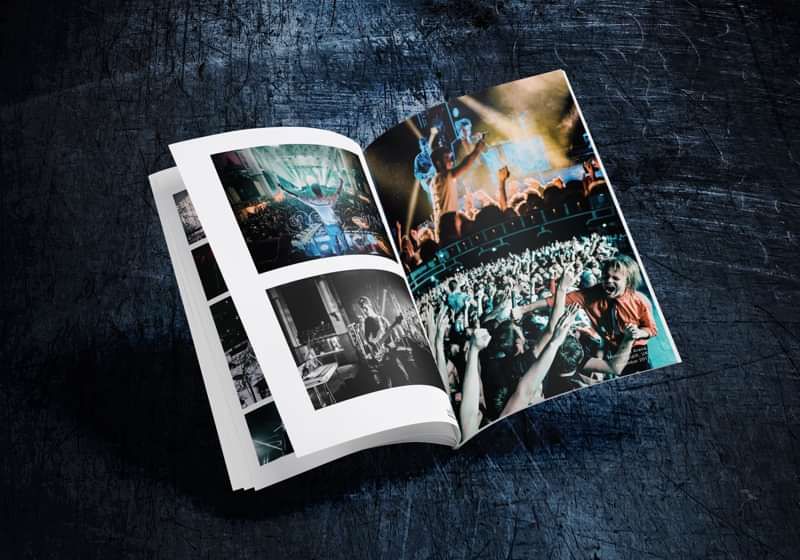 'Content' Photozine + Bootleg Series: Volume 8 CD
'Content:' is a 40 page photozine collecting a massive selection of Tom Pullen's photos from the Winter 2017 leg of The Spark tour across the UK & Europe.
Shot onstage, backstage and candidly out-and-about across the dates, from rehearsals in Bedfordshire to a packed Alexandra Palace to a club show in Warsaw, 'Content:' serves as a visual souvenir of what was arguably the band's most ambitious and certainly largest headline tour to date.
Accompanying the mag is a special 'Bootleg Series Volume 8' CD featuring 'The Quickfire Round (Live At Newcastle Arena)', a fan-favourite, full-throttle run-through of four songs in eight minutes. recorded live on the tour.
The zine and CD are both limited to 2000 copies worldwide, only available together, and only available via the band's own webstore.
As if that weren't enough, a percentage of the profits from the sale of 'Content:' will be shared between Donate4Refugees and Teenage Cancer Trust, both of which were recipients of proceeds from the band's "guestlist for charity donations" scheme offered to family and friends across the dates.
Unfortunately we have had to temporarily increase postage prices due to Covid-19 surcharges placed upon us by Royal Mail.
We're sorry to have to do this, and hopefully we can reduce postage prices back to normal as soon as possible.
Thanks.