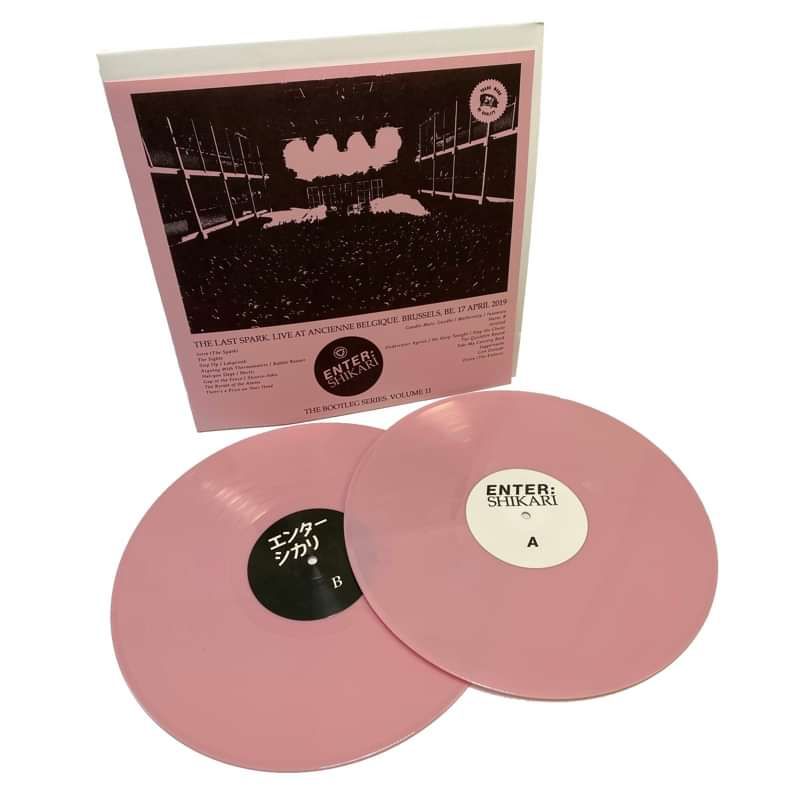 The Last Spark: Live At Ancienne Belgique, Brussels. April 2019. Bootleg Series Vol. 11 - 2x12" Vinyl
Recorded live at the final show of The Spark tour.
Full show recording from the final date of the Stop The Clocks tour and, indeed, the final proper show of The Spark era. One of the best venues in Europe, a sold out room, and everyone in the place "up for it".
Following the success of the MP3 Download for our trusty crew, we thought this release deserved the vinyl treatment, so this one time pressing on double pink vinyl is limited to just 1000 copies.
TRACKLISTING:
Intro (The Spark)
The Sights
Step Up
Labyrinth
Arguing With Thermometers
Rabble Rouser
Hectic
Gap In The Fence
Shinrin-Yoku
The Revolt Of The Atoms
There's A Price On Your Head
Gandhi Mate, Gandhi / Mothership / Insomnia
Havoc B
Airfield
Undercover Agents
No Sleep Tonight / Stop The Clocks
The Quickfire Round:
- Sorry You're Not a Winner / The Last Garrison / ...Meltdown / Anaesthetist [Reso Remix] Take My Country Back [Acoustic] Juggernauts
Live Outside
Outro (The Embers)
THIS PRODUCT IS LIMITED TO JUST ONE (1) PER CUSTOMER.
Unfortunately we have had to temporarily increase postage prices due to Covid-19 surcharges placed upon us by Royal Mail.
We're sorry to have to do this, and hopefully we can reduce postage prices back to normal as soon as possible.
Thanks.