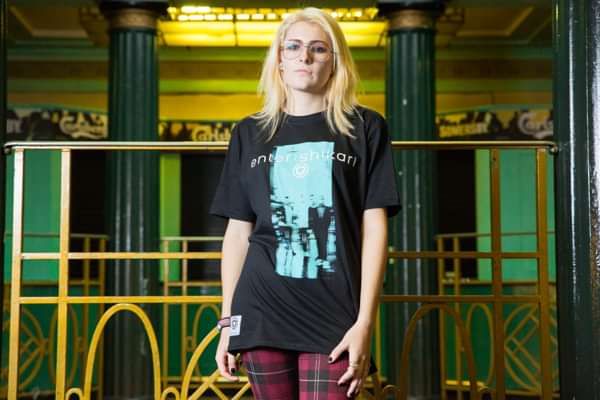 Stop The Clocks Tour T-Shirt
"Classic black tour shirt?" y'say? we got you covered.
Band logo and photo (taken by the marvellous Tom Pullen, of course, in Osaka, Japan. we got facts and facts and facts galore) on the front, mammoth list of tour dates on the back.
w/ Enter Shikari hem tag and neck tag.