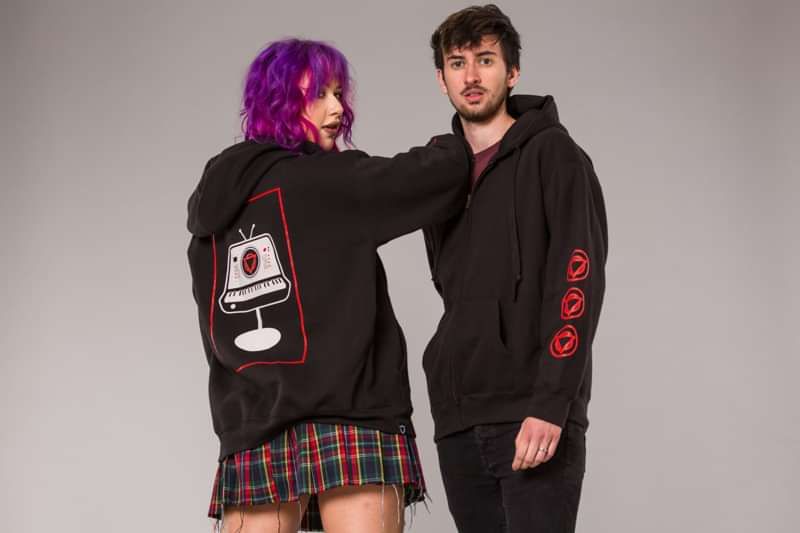 Sparky Zip Hoodie
a warm zip-thru hoodie with a stealthy vibe.
no front branding, except for a small logo hemtag.
'enter : shikari' name-logo on one sleeve forearm, and three 'circle / triangle' logos on the other.
big ol' illustrated Sparky on the back.
Unfortunately we have had to temporarily increase postage prices due to Covid-19 surcharges placed upon us by Royal Mail.
We're sorry to have to do this, and hopefully we can reduce postage prices back to normal as soon as possible.
Thanks.