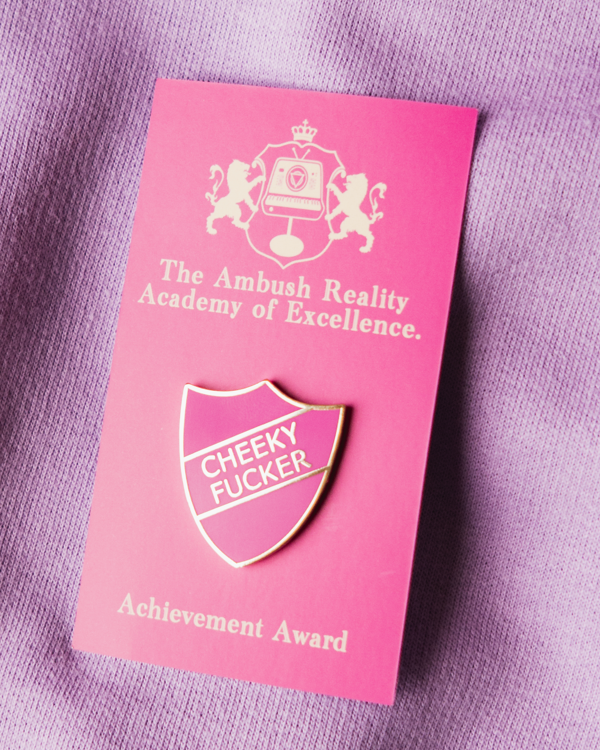 Hoodwinker Enamel Pin Badge - Pink
After the blue ones FLEW OUT far quicker than expected, we thought we'd do another run but in a rather satisfying pink this time.
For those of you who never got to be a Prefect, you can still have a badge, and this one for a REAL achievement, but maybe not one you should wear on your school blazer.
very limited edition 30mm hard enamel pin badge on backing card.