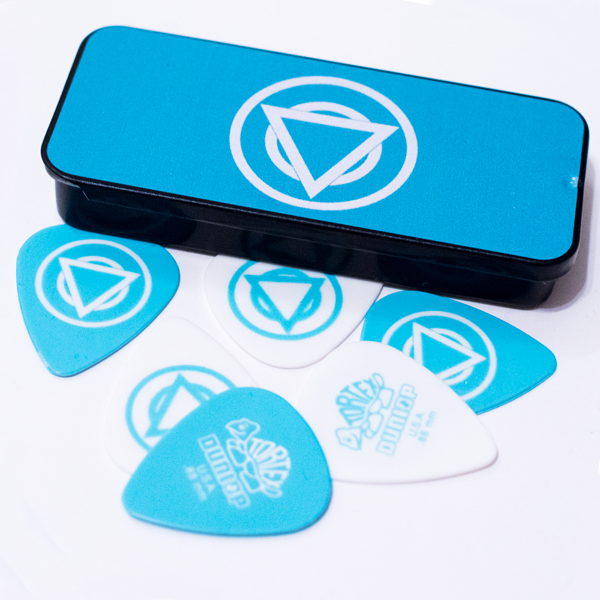 Enter Shikari x Jim Dunlop - Set of 6 Custom Plectrums
Six custom 0.88mm Enter Shikari plectrums housed in a lovely branded tin made in collaboration with our friends at Jim Dunlop. 3 x White 3 x Spark Blue with reverse logo colours. The very same as Rory and Rou use on stage.
a Limited run of 200 sets.