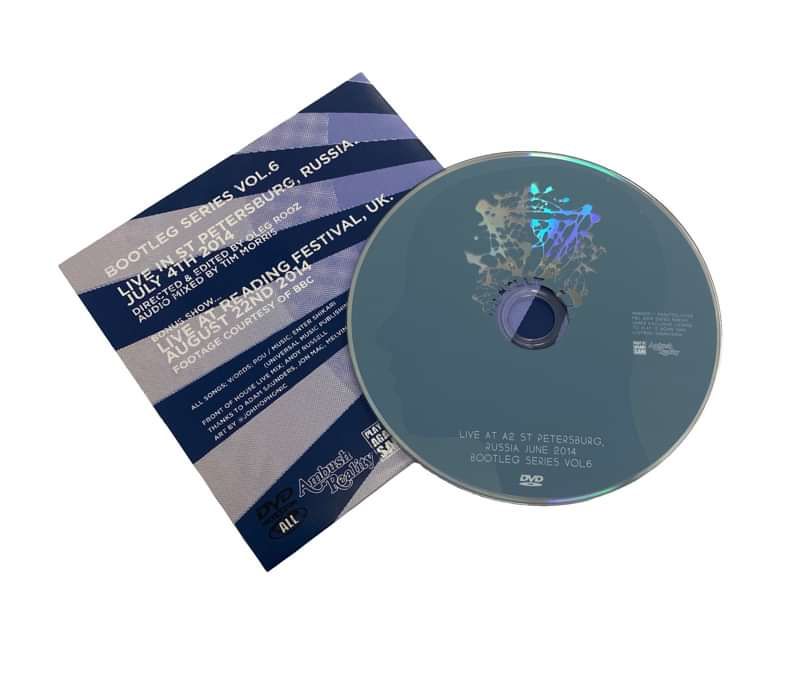 Bootleg Series Vol. 6 DVD: Live in Russia / Live at Reading Festival 2014
This limited edition DVD was made specifically to go alongside the preorder of The Mindsweep. During some sorting for the merch warehouse moving premises, a box of these was uncovered! so we're making them available for a limited time for a cheap price.
Includes two full shows, professionally filmed, edited and recorded and nice and stuff.
1) Live in St Petersburg, Russia - July 4th 2014
2) Live at Reading Festival, UK - August 22nd 2014
Good times.
Unfortunately we have had to temporarily increase postage prices due to Covid-19 surcharges placed upon us by Royal Mail.
We're sorry to have to do this, and hopefully we can reduce postage prices back to normal as soon as possible.
Thanks.