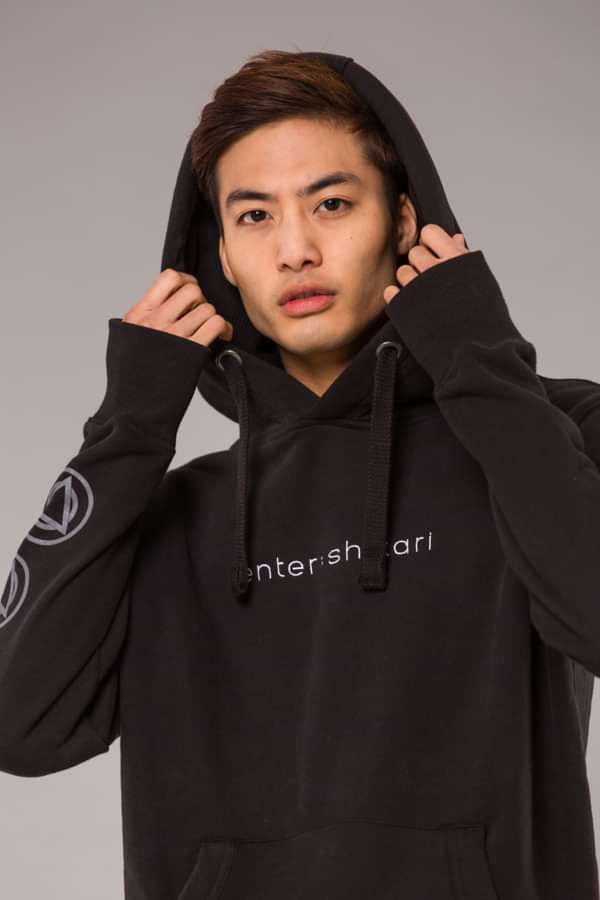 Black Constellations Hoodie
a softer, thicker, winter version (330gsm fabric weight, rather than the 280gsm of the summer colour version of this design) of the fan-favourite Constellations hoodie on a Dusty Black hoodie (with soft 'peach' feel) for the darker dismal months ahead. embroidered 'enter : shikari' logo on front chest.
circle / triangle logo x 3 on the forearm.
Sparky Force print on the back w/ Constellations lyric.
Enter Shikari sew-on tag on pocket.
thumb-holes in cuffs so you can pull yr sleeves real low and keep y'wrists toastie.
PLEASE NOTE: The LARGE size of this hoodie is on a slightly different black blank due to stocking issues in the lead up to Christmas. It's still a high quality hoodie, but doesn't have some of the details shows in the images.