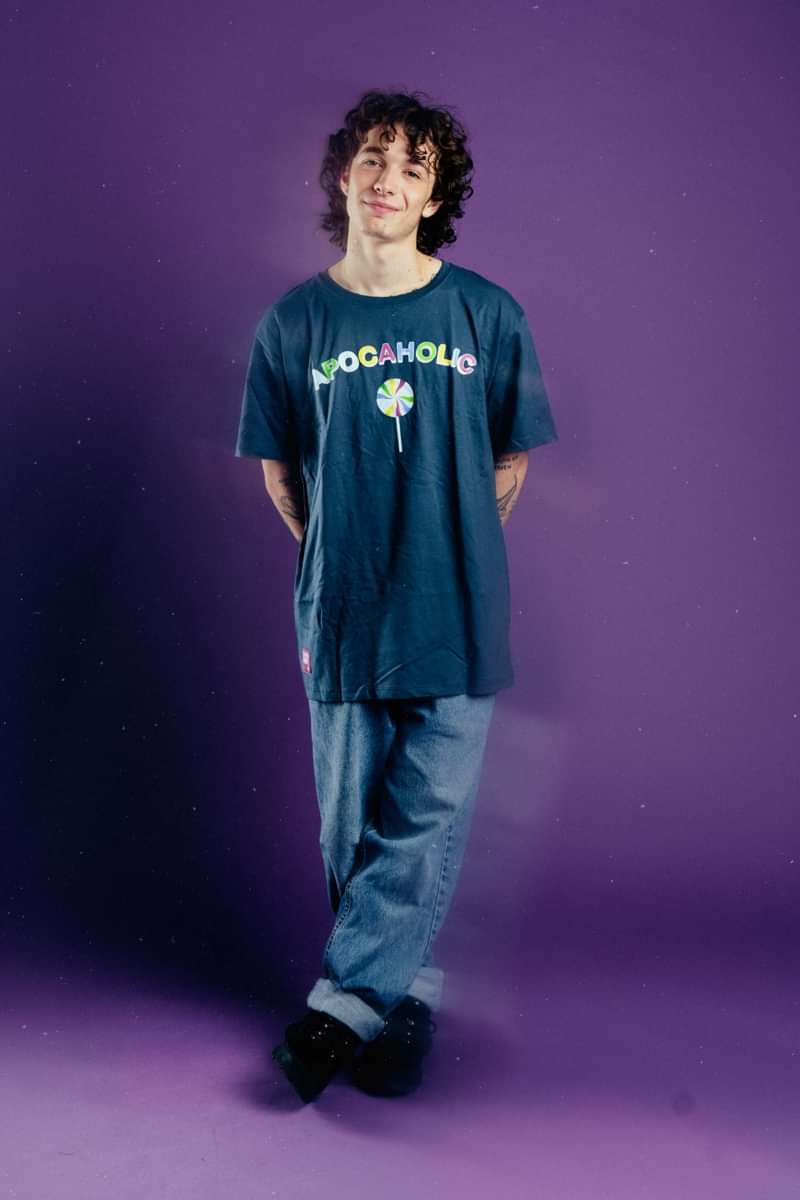 Apocaholic T-Shirt - Denim Blue
Proudly broadcast your addiction to the impending apocalypse, with this colourful tee. APOCAHOLIC and a Nothing Is True.. coloured lollipop across the chest, plus a sew-on tag down there at the bottom. plus colourful stack of logos on the back.
On a soft, ethically manufactured Denim Blue shirt.