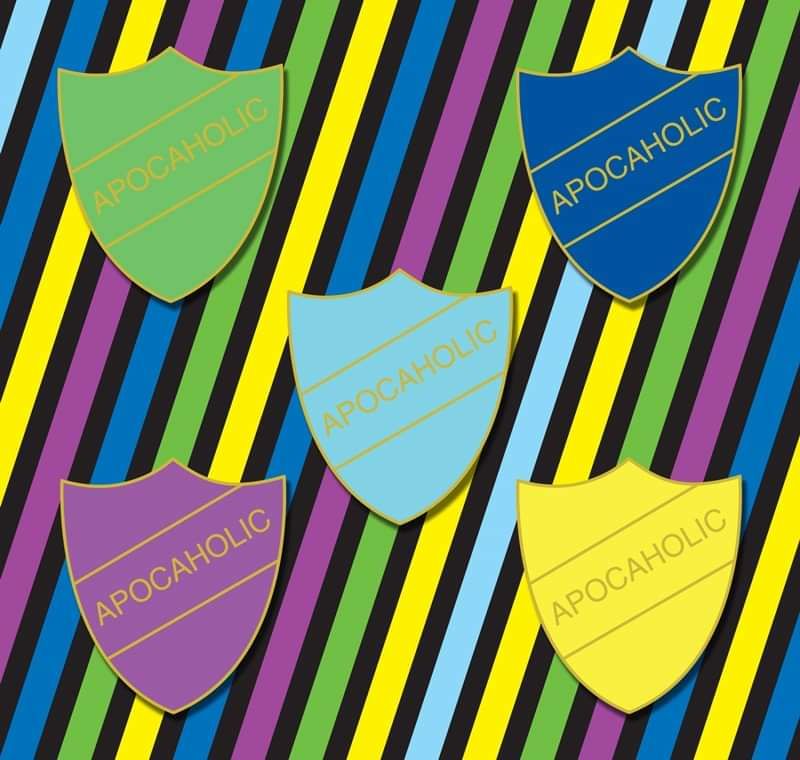 Apocaholic Enamel Pin Badge - All 5 Colours
The latest in the range of Ambush Reality Academy Of Excellence Achievement Award enamel pins.
This one is awarded for services to Apocaholism.
Available individually in a range of 5 colours.
But this here 5-colour bundle gets you one of each, all for a discounted price.
(each pin presented on a backing card of matching colour)