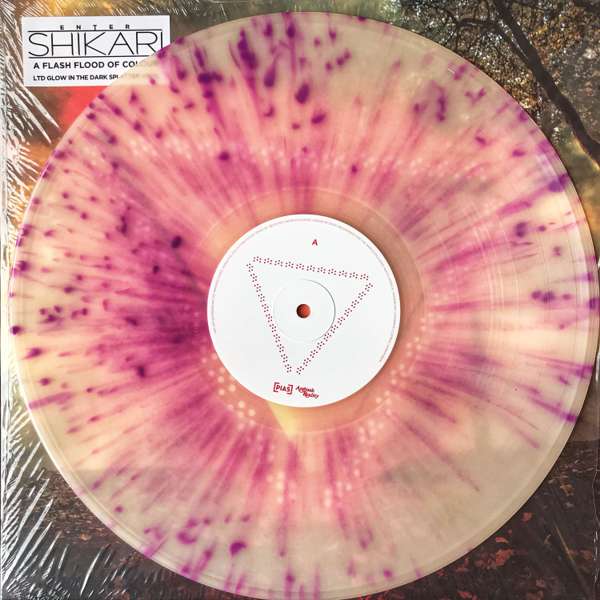 A Flash Flood Of Colour LP - Glow In The Dark "Dark Side" 6th Pressing
Check THIS out! Repressed this, the legendary (shut it, its our store, we'll say what we like) third album.
Again pressed with the "CD version" of the sleeve to match the vinyl colourway.
The vinyl is GLOW IN THE DARK RED (which looks kind of milky clear in daylight) with a Purple splatter (which looks black in the dark).
these badboys were NOT cheap to make, so unfortunately cost a little more than we would like a 1xLP vinyl to cost normally. but so completely sexy that we thought it was worth doing for a limited edition one-off run.
ALSO; due to the extremely limited nature of the vinyl, its restricted to ONE PER CUSTOMER in the interests of fairness

features the tracks :
1 System…
2 …Meltdown
3 Sssnakepit
4 Search Party
5 Arguing With Thermometers
6 Stalemate
7 Gandhi Mate, Gandhi
8 Warm Smiles Do Not Make You Welcome Here
9 Pack of Thieves
10 Hello Tyrannosaurus, Meet Tyrannicide
11 Constellations

Strictly ONE copy per customer.