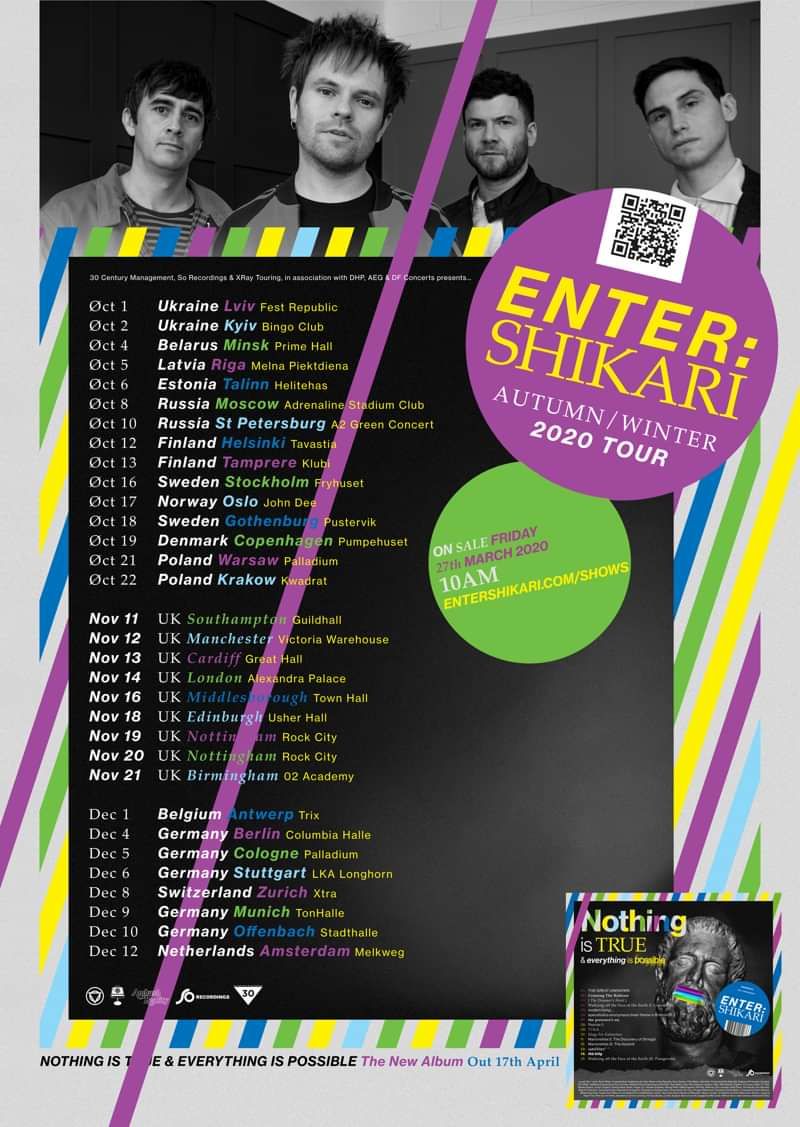 Enter Shikari
800 ₴
Entry Requirements: No age restictions
Buy Tickets
*"Nothing Is True & Everything Is Possible" Tour *
"It feels like an odd time to announce touring, but the wheels were already in motion before all this stuff escalated and, well, we all need something to look forward to right now. So later this year, as some degree of normality hopefully returns, we will finally celebrate our new album properly and present some of this material live!
This tour will be extra special." – Rou Reynolds
UK Tour pre-sale tickets available now here for those with a Ticket Access Pass from pre-ordering the new album, and Future Historians fan club members.
o2 Priority are also running their own pre-sale for the o2 venue shows only.
There is no pre-sale for any other shows except those in the UK.
General sale for all shows is 10am local time on Friday 27th March from here.
Any questions, contact info@entershikari.com